Sophos UTM SW Network Protection - UP TO 75 USERS - 36 MOS - RENEWAL Renewal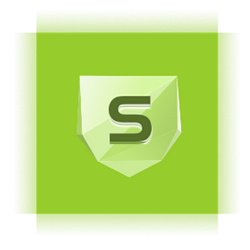 leverans beräknas ta 2-3 arbetsdagar
Artikelnr:

NPSB3CTAA

Lev artikelnr:

NPSB3CTAA
Beskrivning
Beskrivning
Sophos firewalls are purpose-built, high-performance security solutions. They combine Sophos's security applications and a hardened operating system on optimized Intel-compatible server systems that can be adapted to any size of business.
The Sophos SG Firewall series is designed for optimal performance, designed for versatility and efficiency and, as a UTM firewall, meets all safety requirements. The licences for firewall are modular and can be purchased individually or as a package.
Please please note for a new purchase that a bundle of hardware and FullGuard exists. The bundle is called TotalProtect (TotalProtect Plus incl. Sandstorm) and is separately discounted and more attractive in price as individual components.
means of the Sophos SG-Series Sizing Guides allow you to change the sizing of your firewall easier to assess. You can also order a free Request a 30-day trial.
For software and virtual appliances, the performance class is defined by the number of licensed "users/users" or "concurrent connections". For the purposes of Sophos UTM software licensing, "Users" (also referred to as "Users") are workstations, clients, servers, and other devices that have an IP address and are protected by or receive a service from the Sophos Gateway. Once a "User" communicates with or through the Gateway, its IP address is added to the list of licensed devices in the local database of the Gateway. There is no distinction between whether the 'user' is communicating with the internet or a device on another LAN segment. DNS or DHCP requests to the gateway are also counted. If multiple users communicate through a single machine with only one IP address (such as mail server or web proxy), each user is counted as a separate user. The licensing mechanism uses only data from the last seven days. If an IP address has not been used in the last seven days, it is removed from the database. When the licensed users are reached, the administrator first receives a warning message. If the tolerance limit of 10% above the licensed number is then also reached, he will receive another warning message and all other users (new IP addresses) will be blocked by the Sophos gateway.
Egenskaper
| | |
| --- | --- |
| Country of origin: | USA |
| End user type: | STD |
| License type: | Renewal |
| Product type: | Software |
| Unit of measurement: | Licenses |
Product
| | |
| --- | --- |
| Product family: | MME |
| License program: | SO-UTM |